Raised By Hanford Employees To Care For Hanford Employees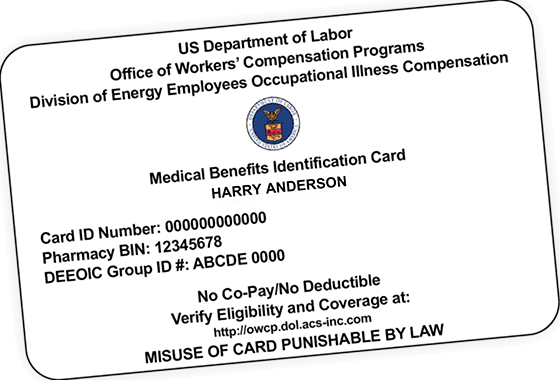 Former Nuclear Workers, like those from Hanford, may be eligible for FREE in-home assistance or healthcare services from Hanford Home Health.
Patients with the Energy Employees Occupational Illness Compensation Program (EEOICPA) benefit insurance card like the example above may be covered for services.
With the EEOICPA benefit insurance card, we can help you and your family get the assistance you need and the care you deserve so you can enjoy life. Learn more about all the different services we offer!
Hanford Home Health's highly skilled professionals deliver quality and compassionate in-home care while including clients, families and caregivers in the care process.